How do you help your child become a strong learner for the 21st century?
At FasTracKids®, we believe in developing the WHOLE child. It's not IF your child is smart, it's HOW your child is smart!
Each child has their own individual learning preferences that shape the way they learn best. For example, if your child is a bodily kinesthetic learner, they will learn how to count best by bouncing a ball or climbing stairs. If they are a musical-rhythmic learner, they will learn how to count best by using a rhyme or song.
To best support your child's development, you need to know how your child learns. That's why FasTracKids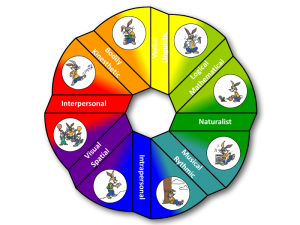 developed the FasTrack® Learning Potential Assessment. ThisFasTrack Learning Potential Assessment tool is based on Howard Gardner's Theory of Multiple Intelligence, which states every child learns using a unique blend of eight learning abilities. Your child's abilities can be better understood by first understanding their individual learning preferences.
With a simple 30-minute evaluation, FasTracKids helps you identify your child's dominant learning preferences. In our center, a certified FasTracKids facilitator will work with you and your child to deliver a fun and easy, picture-based assessment. When you are done, you will receive a detailed report that identifies your child's learning preferences and gives you tips on how to support and further develop them.
Should you choose to enroll your child at FasTracKids, this information helps our teachers understand how to tap into your child's tremendous learning potential!
The window of opportunity is short for your child's development during early childhood. Let us help you and your child promotional products prepare for school and life.